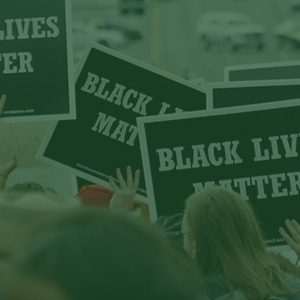 Megan has been a long-time advocate of criminal legal system reform, driven by the belief that all people should be treated with dignity, respect, and humanity. As Alderwoman, she has strived to change our existing punitive criminal system, by introducing legislation to bring the City of St. Louis' use-of-force policies regarding First Amendment rights into compliance with the Ferguson Commission recommendations and two Federal Injunctions against the City.  Megan has also been at the forefront of the campaign to Close the Workhouse since its inception. As a Board Member with Local Progress, Megan also champions criminal justice reform in other localities by co-facilitating a national working group of local elected officials in developing a policy tool-kit for criminal justice reform. 
For too long, St. Louis has invested in an "arrest and incarcerate" model that strains the relationship between police and the community while failing to address the root causes of crime. In fact, this past fiscal year, the City of St. Louis spent 55% of its budget on public safety, and nearly half of that public safety budget was spent on policing and jails. At the same time, our City spent 0.29% of its budget on health and human services. Megan believes that we need to re-envision public safety solutions that prevent crime, build trust between police and our community, and keep people out of the criminal legal system by: 
Reinvesting in Real Public Safety
Megan strongly affirms that we cannot make our City safer without addressing poverty, the lack of economic opportunity, mental health, and drug addiction. Often, the neighborhoods with the most resources, rather than the most police, are the safest. As President of the Board of Aldermen, Megan is committed to ending the costly and ineffective policies of the "arrest and incarcerate" model of public safety and reinvesting our public dollars in a more effective public safety system, with robust investments in housing, jobs, education, and healthcare. This approach includes:
Supporting Victims of Crime
Offering additional support to victims of crime is a critical component of re-envisioning public safety in the City of St. Louis. To better support our neighbors who are impacted by crime, Megan is committed to:
Public Safety Beyond Policing
Megan also believes that to create safer communities we must invest in public safety beyond policing. Megan also aligns with Mayor Tishaura Jones in creating a community-first public safety solution by investing in community violence intervention programs, a community responder model, and youth jobs and programming. Safe communities can be created through investments in alternative crisis response and resolution programs, such as Cure Violence, which seek to address the root causes of crime. Megan also supports the expansion of the Cops and Clinicians program to also address issues associated with poverty, drug addiction, and abuse.
Creating Safe Streets
Megan understands the need to create safe streets through greater enforcement of traffic laws. In accordance with a proposal in the Stanford Law review, Megan believes in reassigning most traffic enforcement to a separate traffic agency that is independent from the police department. This agency would employ unarmed monitors to enforce traffic laws, though exceptions would be made for violations that involve certain crimes that police would still investigate, like hit-and-runs or driving a stolen vehicle. This effort would free up police resources to focus on violent crime while having City employees dedicated just to traffic enforcement.