It's time to clean up St. Louis city politics
Read the full article from the St. Louis Post Dispatch here.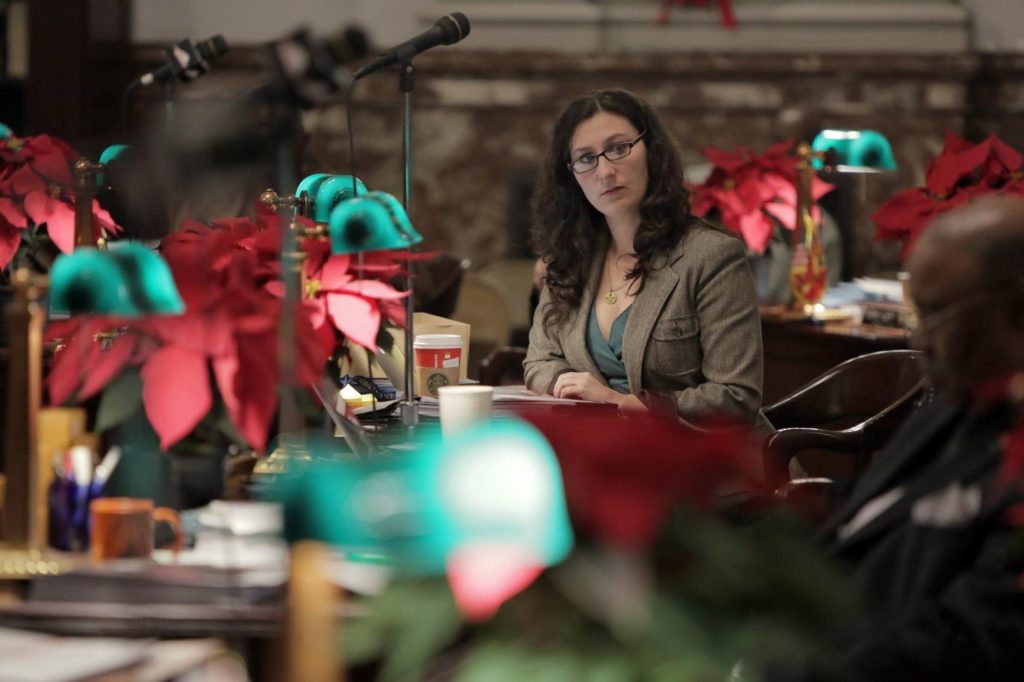 Ask voters in St. Louis city whether there is corruption at City Hall and the answer is overwhelmingly, "yes." Wealthy political donors give local elected officials tens of thousands or hundreds of thousands of dollars in political donations as bills granting them tax breaks are being ushered through the board. Lobbyists are allowed to sit on the floor of the Board of Aldermen and advise them during debate, while the general public is confined to the balcony.
These practices erode trust in our political system and send the message that City Hall works well for those who are wealthy and well-connected, and not so well for everyone else. But it doesn't have to be this way.
On Nov. 6, 80 percent of voters in St. Louis city voted to limit the influence of big money and powerful lobbyists in our state politics, make government more transparent and implement fair redistricting policies by voting yes on Amendment 1. These reforms, however, do not apply to the local level. Now it is time to use Amendment 1 as a blueprint to clean up St. Louis city politics.
When the vast majority of political contributions to local campaigns comes from those who are seeking large tax breaks from our city, it's no wonder that St. Louis has lost out on over $700 million in tax revenue while we struggle to pick up trash and fund our schools. Getting St. Louis back on sound financial footing and restoring trust in City Hall means that we need to fix the way we allocate tax breaks, which means we have to fix our campaign finance system.
To start to end this form of political bribery and remake City Hall into a place that empowers St. Louisans in the political process, we can follow and expand upon a charter amendment that was passed in St. Louis County in November. By prohibiting politicians from taking donations from lobbyists and those seeking government contracts or tax incentives who have business before the Board of Aldermen, we can start to fix this system.
Then we can take steps toward removing big money from our political system. Cities all across this country are moving toward publicly financed campaign systems in which residents receive "democracy vouchers" to donate to their preferred candidates or small-dollar matching systems in which a candidate's small-dollar contributions are matched with public dollars. This system empowers residents and makes candidates accountable to voters, not corporate political action committees and mega-political donors seeking tax breaks. It also allows grassroots, people-supported candidates to run competitive campaigns.
But eliminating the influence of money in our local political system isn't the end of the reforms needed. Over the years, efforts to remove the lobbyists from the floor of the Board of Aldermen have stalled. We must not only relegate lobbyists to the lobby where they belong, but also must follow the lead of Amendment 1 and prohibit local elected officials from taking lobbyists gifts in excess of $5.
Finally, as St. Louis wards reduce from 28 to 14 in 2023, it's imperative that we not only get a publicly financed campaign option in place to allow grassroots candidates the ability to run competitive campaigns in larger districts, but we must also implement a nonpolitical redistricting plan to ensure that lines are drawn fairly and to satisfy community needs, not political interests. Just like Amendment 1, this plan should prioritize the preservation of underrepresented communities, use a citizen-led process to ensure that lines are drawn to reflect the needs of residents, and employ an independent demographer to take the lead on the drawing of the ward boundaries, rather than having politicians, who may have personal interests, draw the maps.
Amendment 1 was a good start to cleaning up Missouri politics. Now it's time for St. Louis city to enact desperately needed local reforms that will create a City Hall that is open, accountable and not beholden to special interests. Reforms that set a high standard of governance for the rest of the state. Reforms that are truly of, by and for the people.
Alderman Megan Ellyia Green has represented the 15th Ward in St. Louis since 2014. She holds a bachelor's degree in political science from Penn State University and a master's degree in educational leadership from St. Louis University.