Why I'm Running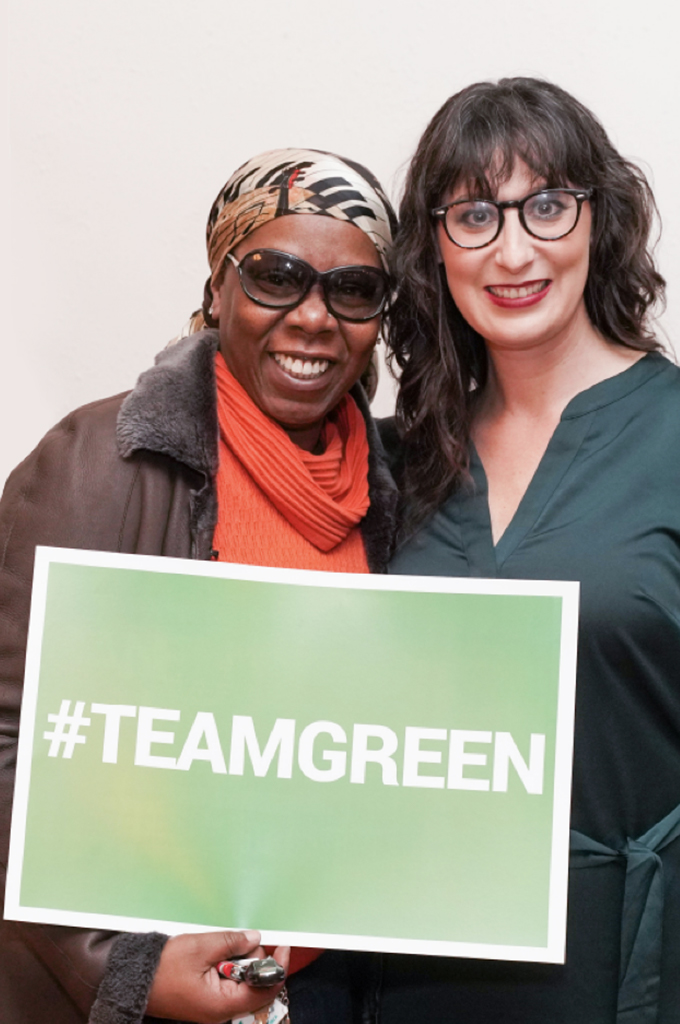 I come into this race for the 5th Senatorial district shaped by the love of my hard working parents, who have made me into a fierce advocate for education and children. Shaped by my experience as a rape crisis councelor on a college campus and the trauma of surviving sexual assault. Shaped by being raised in a union household union president, and a proud union member. I enter this race as a proven fighter, who consistently shows up and knows that we can win without compromising our values.  
I was born in rural New York — the daughter of teachers.  My parents, Kansas City natives, relocated to NY for my dad's teaching job.  One of the things I learned from my parents is that you don't know everything; that education is a life-long journey that requires a lot of listening, observation and participation. Moving to St. Louis 15 years ago reinforced that lesson and taught me others.
Upon moving to St. Louis, I quickly learned that we fail our children early and often. We fail them with substandard access to prenatal care, resulting in black infant and maternal mortality rates that rival developing countries. We fail them in being one of the only states yet to adopt a quality improvement rating system for early childhood providers to ensure that all children enter school ready. We fail them with a tax system that continually robs our public schools of the resources they need to give handouts to the wealthy and well-connected, and we fail them by refusing to expand Medicaid and kicking 100,000 kids off Medicaid.  
I enter this race shaped by my experience as a rape crisis councelor on a college campus and the trauma of being one of the one in 6 women who is a survivor of sexual assault — And we know these number are much higher for transgender people of color. I am that person who sat with college rape survivors in the emergency room on the worst nights of their lives and who as a survivor of both childhood and adult sexual assault knows the emotional and mental toll that abuse can take on survivors, sometimes for decades. So know when billionaires in our state are trying to buy a repeal of Title X, to make it even harder for sexual assault victims to get justice, understand that this personal, and that you can count on me to fight.
See, I've always been a fighter. I think I got it from my mom. She was not only a teacher for 30 years, but also a union President. I grew up watching her fight for better pay, particularly for beginning teachers in one of the lowest paid districts in the state, smaller class sizes, extracurriculars for kids, and against earlier school start times that negatively impacted student learning. It was through her that I learned  about the need for having fierce advocates for working people. 
And I've taken that fight to the Board of Aldermen for the last five years. I've passed legislation to protect victims of domestic violence and sexual assault from eviction and required two weeks of unpaid leave for survivors to get the self-care that they need. I've been a voice for police accountability and even sued the City when the Board and Mayor refused to comply with a federal injunction. I've taken on the good ole' boys club and powerful monied interests trying to privatize our city and fought for our living wage increase. I've stepped up to keep warming shelters in gentrifying neighborhoods open, and opened a shelter in the 15th ward, the first of its kind on the southside. 
The 5th Senatorial has a long history of electing fighters. And now I'm ready to take that fight to Jefferson City. 
I have knocked doors in every ward in the 5th Senatorial district. We are arguably the most progressive senate district in the state. The most progressive senate seat deserves representation that has consistently shown up and had the courage to stand with the people.
I am running because I firmly believe that power belongs in the hands of the people. People who have stood in the streets for police accountability, people who have gone on strike against corporate greed and for living wages, people who have put their bodies on the line to protect our state's last abortion clinic, and young people who have walked out to demand attention to the biggest existential threat of our lifetime— climate change. And the people of the 5th Senatorial District deserve a champion in Jefferson City who has stood with them through all of these fights. 
From from the fight for $15 to Ferguson, from abortion bans to immigration bans, from climate strikes to worker strikes, I have continually stood with our community because every fight is all of our fights. We must simultaneously fight for racial justice, economic justice, reproductive justice, environmental justice, LGBTQIA rights and immigrants rights, while forgoing corporate PAC and fossil fuel money. And we need that type of advocacy in Jefferson City. 
When it is four in the morning, and the republicans are trying to pass an egregious assault on women, workers, transgender folks, immigrants… we need leadership who we can count on to stand at the mic, for hours on end to fight for the people of the 5th. And fight without compromising our values and pitting us against each other. 
So I ask for your support to be the next Senator of the 5th District so we can pass MONA, so expand medicaid, and protect abortion rights. I'm asking for our support so we can enhance, rather than gut, protections for suvivors of sexual assault. I'm asking for your support so every child has access to high-quality public education. I'm asking for your support so we can send a true champion for working people to Jefferson City to represent us. I'm ready for the fight. 
If you're ready to fight with me, I hope you'll join our campaign!
Megan